Details
PremierGerman.com
New Rear View Mirror w/ Compass Subaru Impreza Legacy WRX H501SAJ100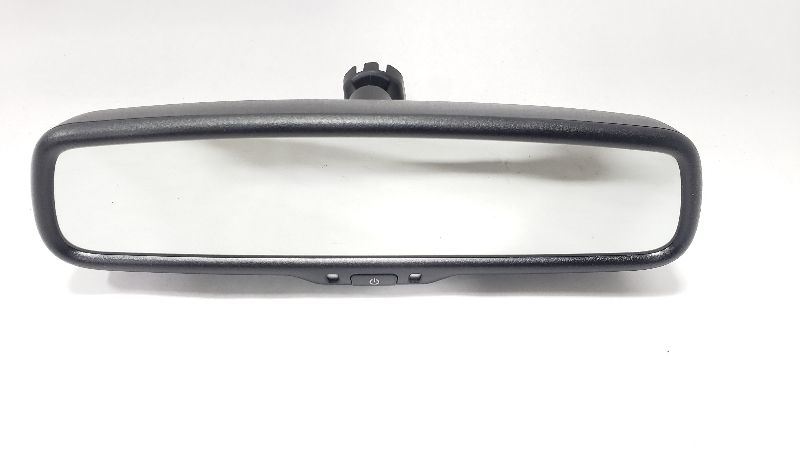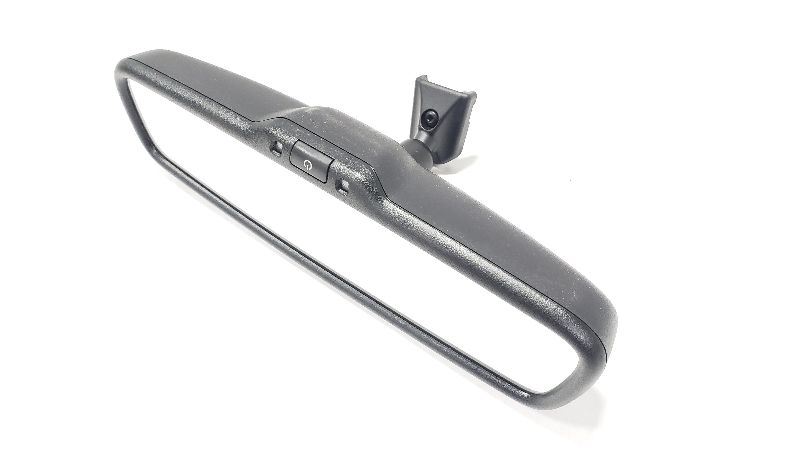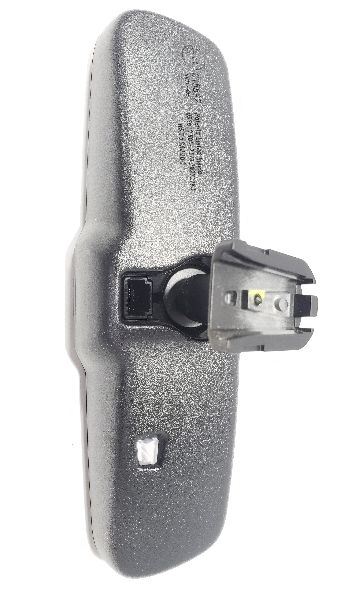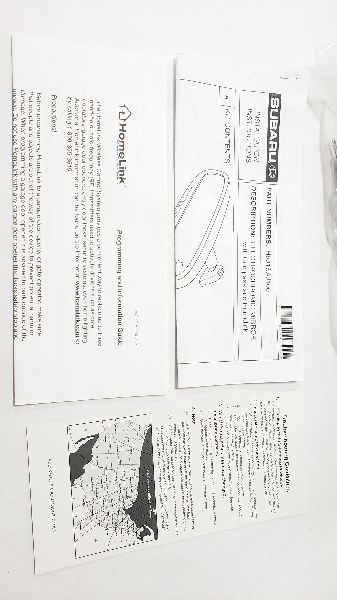 Part Description & Condition
| | |
| --- | --- |
| Sku # | |
| Side / Placement | |
| Interchange # | 267-51337 |
Condition Notes
NEW OEM, H501SAJ100
Shipping Details
Orders placed before 2pm EST Monday - Friday will ship same day under most circumstances. Some orders will require additional handling time to ensure safe transit and will be shipped the following business day. We pride ourselves in you receiving your order as quickly as possible and in perfect condition.
Expedited shipping is often available in rush situations, please contact us for rates before purchasing. Please note expedited shipping charges are non-refundable under any circumstances.
Payment Methods
Paypal and all major credit & debit cards are accepted through eBay checkout. Please make sure your billing and shipping addresses are correct and leave us a valid working phone number to reach you in case we have any questions or problems fulfilling your order.
For items won via "Best Offer" please ensure full payment is made in a timely manner in order to prevent any delays in shipping your order.
Return Policy
Most items are returnable up to 30 days from date of purchase. You must open a return case through ebay to ensure a fast refund, do not simply ship back an item without contacting us 1st. You are responsible to package & ship the item to ensure it is returned in the condition it was received.
Returns apply to parts that have not been installed on your vehicle. Please check our listings for any exceptions to the return policy, some items are sold with no returns accepted. No refunds will be issued for parts that have been improperly installed, altered, tampered, received back damaged, etc.

Warranty Info
We guarantee 100% accurate functionality of our parts as described in our listings. Please check before purchasing for the warranty period offered on your particular purchase. Any part that malfunctions or does not meet specifications can be returned, repaired, or replaced in most cases. We offer free technical support for troubleshooting, so please contact us in the event you run into a problem with a part, we are happy to help fix any situation that may arise.
Parts must be installed by qualified technicians and all updated manufacturer best practices followed to validate a warranty claim. Visit our website for complete terms & conditions.
Fitment Details
| Year | Make | Model | Trim | Engine | Notes |
| --- | --- | --- | --- | --- | --- |
| 2012 | Subaru | Impreza | Premium Wagon 4-Door | 2.0L 1995CC H4 GAS DOHC Naturally Aspirated | For a 2012 IMPREZA 2.0L, without garage door opener, compass |
| 2012 | Subaru | Impreza | Premium Sedan 4-Door | 2.0L 1995CC H4 GAS DOHC Naturally Aspirated | For a 2012 IMPREZA 2.0L, without garage door opener, compass |
| 2012 | Subaru | Impreza | Sport Premium Wagon 4-Door | 2.0L 1995CC H4 GAS DOHC Naturally Aspirated | For a 2012 IMPREZA 2.0L, without garage door opener, compass |
| 2012 | Subaru | Impreza | Base Wagon 4-Door | 2.0L 1995CC H4 GAS DOHC Naturally Aspirated | For a 2012 IMPREZA 2.0L, without garage door opener, compass |
| 2012 | Subaru | Impreza | Limited Sedan 4-Door | 2.0L 1995CC H4 GAS DOHC Naturally Aspirated | For a 2012 IMPREZA 2.0L, without garage door opener, compass |
| 2012 | Subaru | Impreza | Touring Sedan 4-Door | 2.0L 1995CC H4 GAS DOHC Naturally Aspirated | For a 2012 IMPREZA 2.0L, without garage door opener, compass |
| 2012 | Subaru | Impreza | Sport Limited Wagon 4-Door | 2.0L 1995CC H4 GAS DOHC Naturally Aspirated | For a 2012 IMPREZA 2.0L, without garage door opener, compass |
| 2012 | Subaru | Impreza | Sport Wagon 4-Door | 2.0L 1995CC H4 GAS DOHC Naturally Aspirated | For a 2012 IMPREZA 2.0L, without garage door opener, compass |
| 2012 | Subaru | Impreza | Base Sedan 4-Door | 2.0L 1995CC H4 GAS DOHC Naturally Aspirated | For a 2012 IMPREZA 2.0L, without garage door opener, compass |
| 2012 | Subaru | Impreza | Limited Wagon 4-Door | 2.0L 1995CC H4 GAS DOHC Naturally Aspirated | For a 2012 IMPREZA 2.0L, without garage door opener, compass |
| 2012 | Subaru | Impreza | Touring Wagon 4-Door | 2.0L 1995CC H4 GAS DOHC Naturally Aspirated | For a 2012 IMPREZA 2.0L, without garage door opener, compass |
| 2013 | Subaru | Impreza | Base Sedan 4-Door | 2.0L 1995CC H4 GAS DOHC Naturally Aspirated | For a 2013 IMPREZA 2.0L, without garage door opener, compass |
| 2013 | Subaru | Impreza | Base Wagon 4-Door | 2.0L 1995CC H4 GAS DOHC Naturally Aspirated | For a 2013 IMPREZA 2.0L, without garage door opener, compass |
| 2013 | Subaru | Impreza | Touring Wagon 4-Door | 2.0L 1995CC H4 GAS DOHC Naturally Aspirated | For a 2013 IMPREZA 2.0L, without garage door opener, compass |
| 2013 | Subaru | Impreza | Sport Wagon 4-Door | 2.0L 1995CC H4 GAS DOHC Naturally Aspirated | For a 2013 IMPREZA 2.0L, without garage door opener, compass |
| 2013 | Subaru | Impreza | Limited Sedan 4-Door | 2.0L 1995CC H4 GAS DOHC Naturally Aspirated | For a 2013 IMPREZA 2.0L, without garage door opener, compass |
| 2013 | Subaru | Impreza | Premium Sedan 4-Door | 2.0L 1995CC H4 GAS DOHC Naturally Aspirated | For a 2013 IMPREZA 2.0L, without garage door opener, compass |
| 2013 | Subaru | Impreza | Sport Limited Wagon 4-Door | 2.0L 1995CC H4 GAS DOHC Naturally Aspirated | For a 2013 IMPREZA 2.0L, without garage door opener, compass |
| 2013 | Subaru | Impreza | Premium Wagon 4-Door | 2.0L 1995CC H4 GAS DOHC Naturally Aspirated | For a 2013 IMPREZA 2.0L, without garage door opener, compass |
| 2013 | Subaru | Impreza | Sport Premium Wagon 4-Door | 2.0L 1995CC H4 GAS DOHC Naturally Aspirated | For a 2013 IMPREZA 2.0L, without garage door opener, compass |
| 2013 | Subaru | Impreza | Limited Wagon 4-Door | 2.0L 1995CC H4 GAS DOHC Naturally Aspirated | For a 2013 IMPREZA 2.0L, without garage door opener, compass |
| 2014 | Subaru | Impreza | Base Sedan 4-Door | 2.0L 1995CC H4 GAS DOHC Naturally Aspirated | For a 2014 IMPREZA 2.0L, without garage door opener, compass |
| 2014 | Subaru | Impreza | Base Wagon 4-Door | 2.0L 1995CC H4 GAS DOHC Naturally Aspirated | For a 2014 IMPREZA 2.0L, without garage door opener, compass |
| 2014 | Subaru | Impreza | Sport Limited Wagon 4-Door | 2.0L 1995CC H4 GAS DOHC Naturally Aspirated | For a 2014 IMPREZA 2.0L, without garage door opener, compass |
| 2014 | Subaru | Impreza | Limited Sedan 4-Door | 2.0L 1995CC H4 GAS DOHC Naturally Aspirated | For a 2014 IMPREZA 2.0L, without garage door opener, compass |
| 2014 | Subaru | Impreza | Premium Sedan 4-Door | 2.0L 1995CC H4 GAS DOHC Naturally Aspirated | For a 2014 IMPREZA 2.0L, without garage door opener, compass |
| 2014 | Subaru | Impreza | Sport Premium Wagon 4-Door | 2.0L 1995CC H4 GAS DOHC Naturally Aspirated | For a 2014 IMPREZA 2.0L, without garage door opener, compass |
| 2014 | Subaru | Impreza | Limited Wagon 4-Door | 2.0L 1995CC H4 GAS DOHC Naturally Aspirated | For a 2014 IMPREZA 2.0L, without garage door opener, compass |
| 2014 | Subaru | Impreza | Touring Wagon 4-Door | 2.0L 1995CC H4 GAS DOHC Naturally Aspirated | For a 2014 IMPREZA 2.0L, without garage door opener, compass |
| 2014 | Subaru | Impreza | Sport Wagon 4-Door | 2.0L 1995CC H4 GAS DOHC Naturally Aspirated | For a 2014 IMPREZA 2.0L, without garage door opener, compass |
| 2014 | Subaru | Impreza | Premium Wagon 4-Door | 2.0L 1995CC H4 GAS DOHC Naturally Aspirated | For a 2014 IMPREZA 2.0L, without garage door opener, compass |
| 2015 | Subaru | Impreza | Limited Sedan 4-Door | 2.0L 1995CC H4 GAS DOHC Naturally Aspirated | For a 2015 IMPREZA (2.0L), without garage door opener, compass |
| 2015 | Subaru | Impreza | Sport Limited Wagon 4-Door | 2.0L 1995CC H4 GAS DOHC Naturally Aspirated | For a 2015 IMPREZA (2.0L), without garage door opener, compass |
| 2015 | Subaru | Impreza | Base Wagon 4-Door | 2.0L 1995CC H4 GAS DOHC Naturally Aspirated | For a 2015 IMPREZA (2.0L), without garage door opener, compass |
| 2015 | Subaru | Impreza | Sport Wagon 4-Door | 2.0L 1995CC H4 GAS DOHC Naturally Aspirated | For a 2015 IMPREZA (2.0L), without garage door opener, compass |
| 2015 | Subaru | Impreza | Touring Wagon 4-Door | 2.0L 1995CC H4 GAS DOHC Naturally Aspirated | For a 2015 IMPREZA (2.0L), without garage door opener, compass |
| 2015 | Subaru | Impreza | Base Sedan 4-Door | 2.0L 1995CC H4 GAS DOHC Naturally Aspirated | For a 2015 IMPREZA (2.0L), without garage door opener, compass |
| 2015 | Subaru | Impreza | Limited Wagon 4-Door | 2.0L 1995CC H4 GAS DOHC Naturally Aspirated | For a 2015 IMPREZA (2.0L), without garage door opener, compass |
| 2015 | Subaru | Impreza | Premium Wagon 4-Door | 2.0L 1995CC H4 GAS DOHC Naturally Aspirated | For a 2015 IMPREZA (2.0L), without garage door opener, compass |
| 2015 | Subaru | Impreza | Sport Premium Wagon 4-Door | 2.0L 1995CC H4 GAS DOHC Naturally Aspirated | For a 2015 IMPREZA (2.0L), without garage door opener, compass |
| 2015 | Subaru | Impreza | Premium Sedan 4-Door | 2.0L 1995CC H4 GAS DOHC Naturally Aspirated | For a 2015 IMPREZA (2.0L), without garage door opener, compass |
| 2010 | Subaru | Legacy | 2.5i Sedan 4-Door | 2.5L 2458CC H4 GAS SOHC Naturally Aspirated | For a 2010 LEGACY without rear view camera display, automatic dimming, without garage door opener |
| 2010 | Subaru | Legacy | 3.6R Premium Sedan 4-Door | 3.6L 3630CC H6 GAS DOHC Naturally Aspirated | For a 2010 LEGACY without rear view camera display, automatic dimming, without garage door opener |
| 2010 | Subaru | Legacy | 2.5GT Sedan 4-Door | 2.5L 2458CC H4 GAS DOHC Turbocharged | For a 2010 LEGACY without rear view camera display, automatic dimming, without garage door opener |
| 2010 | Subaru | Legacy | 2.5i Premium Sedan 4-Door | 2.5L 2458CC H4 GAS SOHC Naturally Aspirated | For a 2010 LEGACY without rear view camera display, automatic dimming, without garage door opener |
| 2010 | Subaru | Legacy | 3.6R Limited Sedan 4-Door | 3.6L 3630CC H6 GAS DOHC Naturally Aspirated | For a 2010 LEGACY without rear view camera display, automatic dimming, without garage door opener |
| 2010 | Subaru | Legacy | 2.5i Limited Sedan 4-Door | 2.5L 2458CC H4 GAS SOHC Naturally Aspirated | For a 2010 LEGACY without rear view camera display, automatic dimming, without garage door opener |
| 2010 | Subaru | Legacy | 3.6R Sedan 4-Door | 3.6L 3630CC H6 GAS DOHC Naturally Aspirated | For a 2010 LEGACY without rear view camera display, automatic dimming, without garage door opener |
| 2011 | Subaru | Legacy | 3.6R Premium Sedan 4-Door | 3.6L 3630CC H6 GAS DOHC Naturally Aspirated | For a 2011 LEGACY without rear view camera display, automatic dimming, without garage door opener |
| 2011 | Subaru | Legacy | 2.5GT Sedan 4-Door | 2.5L 2458CC H4 GAS DOHC Turbocharged | For a 2011 LEGACY without rear view camera display, automatic dimming, without garage door opener |
| 2011 | Subaru | Legacy | 2.5i Premium Sedan 4-Door | 2.5L 2458CC H4 GAS SOHC Naturally Aspirated | For a 2011 LEGACY without rear view camera display, automatic dimming, without garage door opener |
| 2011 | Subaru | Legacy | 2.5i Limited Sedan 4-Door | 2.5L 2458CC H4 GAS SOHC Naturally Aspirated | For a 2011 LEGACY without rear view camera display, automatic dimming, without garage door opener |
| 2011 | Subaru | Legacy | 3.6R Sedan 4-Door | 3.6L 3630CC H6 GAS DOHC Naturally Aspirated | For a 2011 LEGACY without rear view camera display, automatic dimming, without garage door opener |
| 2011 | Subaru | Legacy | 3.6R Limited Sedan 4-Door | 3.6L 3630CC H6 GAS DOHC Naturally Aspirated | For a 2011 LEGACY without rear view camera display, automatic dimming, without garage door opener |
| 2011 | Subaru | Legacy | 2.5i Sedan 4-Door | 2.5L 2458CC H4 GAS SOHC Naturally Aspirated | For a 2011 LEGACY without rear view camera display, automatic dimming, without garage door opener |
| 2012 | Subaru | Legacy | 2.5i Premium Sedan 4-Door | 2.5L 2458CC H4 GAS SOHC Naturally Aspirated | For a 2012 LEGACY without rear view camera display, automatic dimming, without garage door opener |
| 2012 | Subaru | Legacy | 3.6R Premium Sedan 4-Door | 3.6L 3630CC H6 GAS DOHC Naturally Aspirated | For a 2012 LEGACY without rear view camera display, automatic dimming, without garage door opener |
| 2012 | Subaru | Legacy | 2.5i Touring Sedan 4-Door | 2.5L 2458CC H4 GAS SOHC Naturally Aspirated | For a 2012 LEGACY without rear view camera display, automatic dimming, without garage door opener |
| 2012 | Subaru | Legacy | 3.6R Sedan 4-Door | 3.6L 3630CC H6 GAS DOHC Naturally Aspirated | For a 2012 LEGACY without rear view camera display, automatic dimming, without garage door opener |
| 2012 | Subaru | Legacy | 2.5GT Sedan 4-Door | 2.5L 2458CC H4 GAS DOHC Turbocharged | For a 2012 LEGACY without rear view camera display, automatic dimming, without garage door opener |
| 2012 | Subaru | Legacy | 3.6R Limited Sedan 4-Door | 3.6L 3630CC H6 GAS DOHC Naturally Aspirated | For a 2012 LEGACY without rear view camera display, automatic dimming, without garage door opener |
| 2012 | Subaru | Legacy | 2.5i Sedan 4-Door | 2.5L 2458CC H4 GAS SOHC Naturally Aspirated | For a 2012 LEGACY without rear view camera display, automatic dimming, without garage door opener |
| 2012 | Subaru | Legacy | 2.5i Limited Sedan 4-Door | 2.5L 2458CC H4 GAS SOHC Naturally Aspirated | For a 2012 LEGACY without rear view camera display, automatic dimming, without garage door opener |
| 2013 | Subaru | Legacy | 3.6R Sedan 4-Door | 3.6L 3630CC H6 GAS DOHC Naturally Aspirated | For a 2013 LEGACY without rear view camera display, automatic dimming, without garage door opener |
| 2013 | Subaru | Legacy | 2.5i Convenience Sedan 4-Door | 2.5L 2498CC 152Cu. In. H4 GAS DOHC Naturally Aspirated | For a 2013 LEGACY without rear view camera display, automatic dimming, without garage door opener |
| 2013 | Subaru | Legacy | 2.5i Premium Sedan 4-Door | 2.5L 2498CC 152Cu. In. H4 GAS DOHC Naturally Aspirated | For a 2013 LEGACY without rear view camera display, automatic dimming, without garage door opener |
| 2013 | Subaru | Legacy | 2.5i Touring Sedan 4-Door | 2.5L 2498CC 152Cu. In. H4 GAS DOHC Naturally Aspirated | For a 2013 LEGACY without rear view camera display, automatic dimming, without garage door opener |
| 2013 | Subaru | Legacy | 2.5i Sedan 4-Door | 2.5L 2498CC 152Cu. In. H4 GAS DOHC Naturally Aspirated | For a 2013 LEGACY without rear view camera display, automatic dimming, without garage door opener |
| 2013 | Subaru | Legacy | 3.6R Limited Sedan 4-Door | 3.6L 3630CC H6 GAS DOHC Naturally Aspirated | For a 2013 LEGACY without rear view camera display, automatic dimming, without garage door opener |
| 2013 | Subaru | Legacy | 2.5i Limited Sedan 4-Door | 2.5L 2498CC 152Cu. In. H4 GAS DOHC Naturally Aspirated | For a 2013 LEGACY without rear view camera display, automatic dimming, without garage door opener |
| 2014 | Subaru | Legacy | 3.6R Limited Sedan 4-Door | 3.6L 3630CC H6 GAS DOHC Naturally Aspirated | For a 2014 LEGACY automatic dimming, without garage door opener |
| 2014 | Subaru | Legacy | 2.5i Sedan 4-Door | 2.5L 2498CC 152Cu. In. H4 GAS DOHC Naturally Aspirated | For a 2014 LEGACY automatic dimming, without garage door opener |
| 2014 | Subaru | Legacy | 2.5i Convenience Sedan 4-Door | 2.5L 2498CC 152Cu. In. H4 GAS DOHC Naturally Aspirated | For a 2014 LEGACY automatic dimming, without garage door opener |
| 2014 | Subaru | Legacy | 2.5i Premium Sedan 4-Door | 2.5L 2498CC 152Cu. In. H4 GAS DOHC Naturally Aspirated | For a 2014 LEGACY automatic dimming, without garage door opener |
| 2014 | Subaru | Legacy | 2.5i Limited Sedan 4-Door | 2.5L 2498CC 152Cu. In. H4 GAS DOHC Naturally Aspirated | For a 2014 LEGACY automatic dimming, without garage door opener |
| 2014 | Subaru | Legacy | 2.5i Sport Sedan 4-Door | 2.5L 2498CC 152Cu. In. H4 GAS DOHC Naturally Aspirated | For a 2014 LEGACY automatic dimming, without garage door opener |
| 2010 | Subaru | Outback | 2.5i Sport Wagon 4-Door | 2.5L 2458CC H4 GAS SOHC Naturally Aspirated | For a 2010 LEGACY without rear view camera display, automatic dimming, without garage door opener |
| 2010 | Subaru | Outback | 2.5i Limited Wagon 4-Door | 2.5L 2458CC H4 GAS SOHC Naturally Aspirated | For a 2010 LEGACY without rear view camera display, automatic dimming, without garage door opener |
| 2010 | Subaru | Outback | 2.5i Wagon 4-Door | 2.5L 2458CC H4 GAS SOHC Naturally Aspirated | For a 2010 LEGACY without rear view camera display, automatic dimming, without garage door opener |
| 2010 | Subaru | Outback | 2.5i Premium Wagon 4-Door | 2.5L 2458CC H4 GAS SOHC Naturally Aspirated | For a 2010 LEGACY without rear view camera display, automatic dimming, without garage door opener |
| 2010 | Subaru | Outback | 3.6R Premium Wagon 4-Door | 3.6L 3630CC H6 GAS DOHC Naturally Aspirated | For a 2010 LEGACY without rear view camera display, automatic dimming, without garage door opener |
| 2010 | Subaru | Outback | 3.6R Wagon 4-Door | 3.6L 3630CC H6 GAS DOHC Naturally Aspirated | For a 2010 LEGACY without rear view camera display, automatic dimming, without garage door opener |
| 2010 | Subaru | Outback | 3.6R Limited Wagon 4-Door | 3.6L 3630CC H6 GAS DOHC Naturally Aspirated | For a 2010 LEGACY without rear view camera display, automatic dimming, without garage door opener |
| 2011 | Subaru | Outback | 3.6R Wagon 4-Door | 3.6L 3630CC H6 GAS DOHC Naturally Aspirated | For a 2011 LEGACY without rear view camera display, automatic dimming, without garage door opener |
| 2011 | Subaru | Outback | 2.5i Limited Wagon 4-Door | 2.5L 2458CC H4 GAS SOHC Naturally Aspirated | For a 2011 LEGACY without rear view camera display, automatic dimming, without garage door opener |
| 2011 | Subaru | Outback | 3.6R Premium Wagon 4-Door | 3.6L 3630CC H6 GAS DOHC Naturally Aspirated | For a 2011 LEGACY without rear view camera display, automatic dimming, without garage door opener |
| 2011 | Subaru | Outback | 3.6R Limited Wagon 4-Door | 3.6L 3630CC H6 GAS DOHC Naturally Aspirated | For a 2011 LEGACY without rear view camera display, automatic dimming, without garage door opener |
| 2011 | Subaru | Outback | 2.5i Wagon 4-Door | 2.5L 2458CC H4 GAS SOHC Naturally Aspirated | For a 2011 LEGACY without rear view camera display, automatic dimming, without garage door opener |
| 2011 | Subaru | Outback | 2.5i Premium Wagon 4-Door | 2.5L 2458CC H4 GAS SOHC Naturally Aspirated | For a 2011 LEGACY without rear view camera display, automatic dimming, without garage door opener |
| 2012 | Subaru | Outback | 2.5i Limited Wagon 4-Door | 2.5L 2458CC H4 GAS SOHC Naturally Aspirated | For a 2012 LEGACY without rear view camera display, automatic dimming, without garage door opener |
| 2012 | Subaru | Outback | 2.5i Premium Wagon 4-Door | 2.5L 2458CC H4 GAS SOHC Naturally Aspirated | For a 2012 LEGACY without rear view camera display, automatic dimming, without garage door opener |
| 2012 | Subaru | Outback | 3.6R Limited Wagon 4-Door | 3.6L 3630CC H6 GAS DOHC Naturally Aspirated | For a 2012 LEGACY without rear view camera display, automatic dimming, without garage door opener |
| 2012 | Subaru | Outback | 2.5i Touring Wagon 4-Door | 2.5L 2458CC H4 GAS SOHC Naturally Aspirated | For a 2012 LEGACY without rear view camera display, automatic dimming, without garage door opener |
| 2012 | Subaru | Outback | 3.6R Wagon 4-Door | 3.6L 3630CC H6 GAS DOHC Naturally Aspirated | For a 2012 LEGACY without rear view camera display, automatic dimming, without garage door opener |
| 2012 | Subaru | Outback | 2.5i Wagon 4-Door | 2.5L 2458CC H4 GAS SOHC Naturally Aspirated | For a 2012 LEGACY without rear view camera display, automatic dimming, without garage door opener |
| 2012 | Subaru | Outback | 3.6R Premium Wagon 4-Door | 3.6L 3630CC H6 GAS DOHC Naturally Aspirated | For a 2012 LEGACY without rear view camera display, automatic dimming, without garage door opener |
| 2013 | Subaru | Outback | 2.5i Limited Wagon 4-Door | 2.5L 2498CC 152Cu. In. H4 GAS DOHC Naturally Aspirated | For a 2013 LEGACY without rear view camera display, automatic dimming, without garage door opener |
| 2013 | Subaru | Outback | 2.5i Convenience Wagon 4-Door | 2.5L 2498CC 152Cu. In. H4 GAS DOHC Naturally Aspirated | For a 2013 LEGACY without rear view camera display, automatic dimming, without garage door opener |
| 2013 | Subaru | Outback | 2.5i Touring Wagon 4-Door | 2.5L 2498CC 152Cu. In. H4 GAS DOHC Naturally Aspirated | For a 2013 LEGACY without rear view camera display, automatic dimming, without garage door opener |
| 2013 | Subaru | Outback | 2.5i Premium Wagon 4-Door | 2.5L 2498CC 152Cu. In. H4 GAS DOHC Naturally Aspirated | For a 2013 LEGACY without rear view camera display, automatic dimming, without garage door opener |
| 2013 | Subaru | Outback | 3.6R Limited Wagon 4-Door | 3.6L 3630CC H6 GAS DOHC Naturally Aspirated | For a 2013 LEGACY without rear view camera display, automatic dimming, without garage door opener |
| 2013 | Subaru | Outback | 2.5i Wagon 4-Door | 2.5L 2498CC 152Cu. In. H4 GAS DOHC Naturally Aspirated | For a 2013 LEGACY without rear view camera display, automatic dimming, without garage door opener |
| 2013 | Subaru | Outback | 3.6R Wagon 4-Door | 3.6L 3630CC H6 GAS DOHC Naturally Aspirated | For a 2013 LEGACY without rear view camera display, automatic dimming, without garage door opener |
| 2014 | Subaru | Outback | 3.6R Limited Wagon 4-Door | 3.6L 3630CC H6 GAS DOHC Naturally Aspirated | For a 2014 LEGACY automatic dimming, without garage door opener |
| 2014 | Subaru | Outback | 2.5i Wagon 4-Door | 2.5L 2457CC 150Cu. In. H4 GAS SOHC Naturally Aspirated | For a 2014 LEGACY automatic dimming, without garage door opener |
| 2014 | Subaru | Outback | 2.5i Limited Wagon 4-Door | 2.5L 2498CC 152Cu. In. H4 GAS DOHC Naturally Aspirated | For a 2014 LEGACY automatic dimming, without garage door opener |
| 2014 | Subaru | Outback | 2.5i Premium Wagon 4-Door | 2.5L 2498CC 152Cu. In. H4 GAS DOHC Naturally Aspirated | For a 2014 LEGACY automatic dimming, without garage door opener |
| 2014 | Subaru | Outback | 3.6R Wagon 4-Door | 3.6L 3630CC H6 GAS DOHC Naturally Aspirated | For a 2014 LEGACY automatic dimming, without garage door opener |
| 2014 | Subaru | Outback | 2.5i Convenience Wagon 4-Door | 2.5L 2498CC 152Cu. In. H4 GAS DOHC Naturally Aspirated | For a 2014 LEGACY automatic dimming, without garage door opener |
| 2014 | Subaru | Outback | 2.5i Touring Wagon 4-Door | 2.5L 2498CC 152Cu. In. H4 GAS DOHC Naturally Aspirated | For a 2014 LEGACY automatic dimming, without garage door opener |
| 2014 | Subaru | Outback | 2.5i Wagon 4-Door | 2.5L 2498CC 152Cu. In. H4 GAS DOHC Naturally Aspirated | For a 2014 LEGACY automatic dimming, without garage door opener |
| 2015 | Subaru | WRX | Limited Sedan 4-Door | 2.0L 1998CC 122Cu. In. H4 GAS DOHC Turbocharged | For a 2015 WRX without garage door opener, compass |
| 2015 | Subaru | WRX | Premium Sedan 4-Door | 2.0L 1998CC 122Cu. In. H4 GAS DOHC Turbocharged | For a 2015 WRX without garage door opener, compass |
| 2015 | Subaru | WRX | Base Sedan 4-Door | 2.0L 1998CC 122Cu. In. H4 GAS DOHC Turbocharged | For a 2015 WRX without garage door opener, compass |
| 2015 | Subaru | WRX STI | Launch Edition Sedan 4-Door | 2.5L 2458CC H4 GAS DOHC Turbocharged | For a 2015 WRX without garage door opener, compass |
| 2015 | Subaru | WRX STI | Base Sedan 4-Door | 2.5L 2458CC H4 GAS DOHC Turbocharged | For a 2015 WRX without garage door opener, compass |
| 2015 | Subaru | WRX STI | Limited Sedan 4-Door | 2.5L 2458CC H4 GAS DOHC Turbocharged | For a 2015 WRX without garage door opener, compass |
| 2013 | Subaru | XV Crosstrek | Sport Wagon 4-Door | 2.0L 1995CC H4 GAS DOHC Naturally Aspirated | For a 2013 XV CROSSTREK without garage door opener, compass |
| 2013 | Subaru | XV Crosstrek | Premium Wagon 4-Door | 2.0L 1995CC H4 GAS DOHC Naturally Aspirated | For a 2013 XV CROSSTREK without garage door opener, compass |
| 2013 | Subaru | XV Crosstrek | Limited Wagon 4-Door | 2.0L 1995CC H4 GAS DOHC Naturally Aspirated | For a 2013 XV CROSSTREK without garage door opener, compass |
| 2013 | Subaru | XV Crosstrek | Touring Wagon 4-Door | 2.0L 1995CC H4 GAS DOHC Naturally Aspirated | For a 2013 XV CROSSTREK without garage door opener, compass |
| 2014 | Subaru | XV Crosstrek | Premium Wagon 4-Door | 2.0L 1995CC H4 GAS DOHC Naturally Aspirated | For a 2014 XV CROSSTREK without garage door opener, compass |
| 2014 | Subaru | XV Crosstrek | Limited Wagon 4-Door | 2.0L 1995CC H4 GAS DOHC Naturally Aspirated | For a 2014 XV CROSSTREK without garage door opener, compass |
| 2014 | Subaru | XV Crosstrek | Touring Wagon 4-Door | 2.0L 1995CC H4 GAS DOHC Naturally Aspirated | For a 2014 XV CROSSTREK without garage door opener, compass |
| 2014 | Subaru | XV Crosstrek | Hybrid Touring Wagon 4-Door | 2.0L 1995CC H4 ELECTRIC/GAS DOHC Naturally Aspirated | For a 2014 XV CROSSTREK without garage door opener, compass |
| 2014 | Subaru | XV Crosstrek | Sport Wagon 4-Door | 2.0L 1995CC H4 GAS DOHC Naturally Aspirated | For a 2014 XV CROSSTREK without garage door opener, compass |
| 2014 | Subaru | XV Crosstrek | Hybrid Wagon 4-Door | 2.0L 1995CC H4 ELECTRIC/GAS DOHC Naturally Aspirated | For a 2014 XV CROSSTREK without garage door opener, compass |
| 2015 | Subaru | XV Crosstrek | Touring Wagon 4-Door | 2.0L 1995CC H4 GAS DOHC Naturally Aspirated | For a 2015 XV CROSSTREK without garage door opener (compass), compass, without pre crash system |
| 2015 | Subaru | XV Crosstrek | Sport Wagon 4-Door | 2.0L 1995CC H4 GAS DOHC Naturally Aspirated | For a 2015 XV CROSSTREK without garage door opener (compass), compass, without pre crash system |
| 2015 | Subaru | XV Crosstrek | Base Wagon 4-Door | 2.0L 1995CC H4 GAS DOHC Naturally Aspirated | For a 2015 XV CROSSTREK without garage door opener (compass), compass, without pre crash system |
| 2015 | Subaru | XV Crosstrek | Premium Wagon 4-Door | 2.0L 1995CC H4 GAS DOHC Naturally Aspirated | For a 2015 XV CROSSTREK without garage door opener (compass), compass, without pre crash system |
| 2015 | Subaru | XV Crosstrek | Hybrid Touring Wagon 4-Door | 2.0L 1995CC H4 ELECTRIC/GAS DOHC Naturally Aspirated | For a 2015 XV CROSSTREK without garage door opener (compass), compass, without pre crash system |
| 2015 | Subaru | XV Crosstrek | Limited Wagon 4-Door | 2.0L 1995CC H4 GAS DOHC Naturally Aspirated | For a 2015 XV CROSSTREK without garage door opener (compass), compass, without pre crash system |
| 2015 | Subaru | XV Crosstrek | Hybrid Wagon 4-Door | 2.0L 1995CC H4 ELECTRIC/GAS DOHC Naturally Aspirated | For a 2015 XV CROSSTREK without garage door opener (compass), compass, without pre crash system |
Specifications
| | |
| --- | --- |
| Condition | New |
| Brand | Subaru |
| Interchange Part Number | 267-51337 |
| Conditions & Options | NEW OEM, H501SAJ100 |
| Genuine OEM | No |
| Designation | New |
| PartNumber | 267 |
| Mileage | 0 |
| Model | LEGACY |
| Year | 2010 |
| Stock # | NEW267 |
| MPN | H501SAJ100 |
| GTIN | Does not apply |
| Inventory ID | 309450 |